How Can I Visit?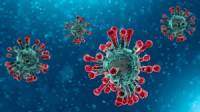 Because of the Covid-19 pandemic we are only open for tours by the Public on Friday nights, 7-9pm. We are not currently hosting "Open Shop Nights" for making things on Mondays and Fridays.
---
At The Bodgery we welcome guests and visitors. You can stop by, use tools you've been trained on, browse the junkyard for materials to build projects from, and generally hang out - as long as a member is present and is willing to be a host. No really - make stuff for free at The Bodgery!
(Normally) When Can The Public Visit?
☛ During non-Covid times We're open every Friday night for Open Shop from 7-10pm. Social time, but bring your projects to work on with fellow makers. Ask to have a tour. New member orientations are at 8pm every Friday.
☛ During non-Covid times We're open every Monday night for Open Shop/Craft Night, from 6-8pm. Monday night is also a drop-in crafting circle! Ask to have a tour.
To use our tools, guests must receive training and be checked off by a qualified member. To schedule that, look for the Area Captain listed here of the tool area you're interested in, and email them. We try to have regular tool check-offs, but we appreciate your patience as a volunteer-run space.
You can also join our Meetup Group or check our Google Calendar found on our Events page for classes, events, and meet ups. Of course, becoming a member grants you a key and 24/7 access!